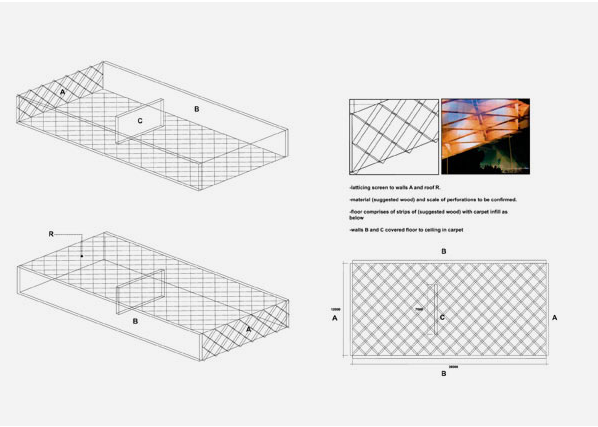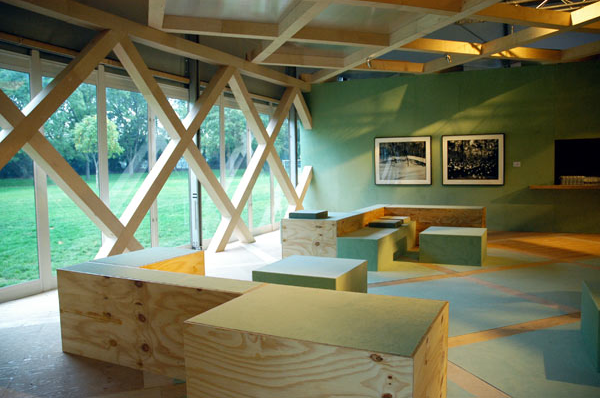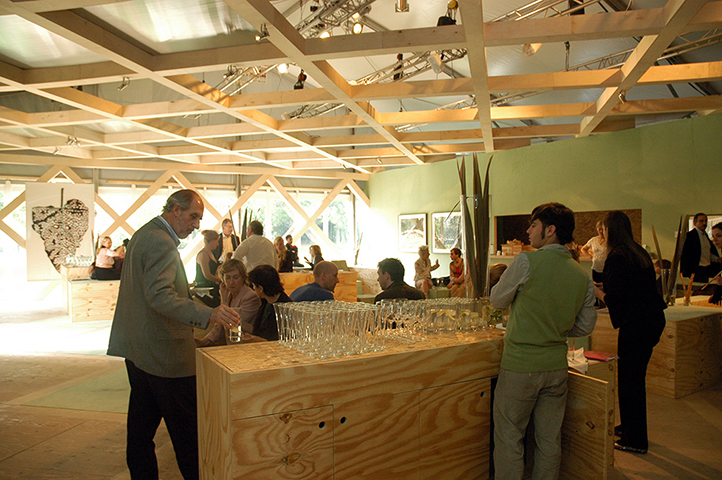 Art Pavilion 1
Project scope
The design of a pavilion to host up to 300 guests, to display work from a leading corporate art collection, and to house a wine bar and canapé servery. The pavilion formed part of a temporary structure for a major international art fair in London.
Client
Confidential
Role
As architect: pavilion design
As designer: furniture, lighting
As creative director: culinary concept, host uniforms, all associated graphic material
Collaborators
Urban Caprice: www.urbancaprice.co.uk
Project details
Rebecca ensured that a strong visual identity for the pavilion was created whilst allowing the display of art to remain the focus. She employed the use of simple, low cost materials and put them together in such a way as to fulfil the sophisticated aspirations of client and guest. A plywood lattice was used as an effective architectural structure to detract from the surrounding services, and open up views of the adjacent park landscape. The contrast of this calm 'retreat' to the frenetic activity of the main art fair caught the attention of client and celebrity alike.
This was the third consecutive year Rebecca Richwhite was commissioned to design the client's pavilion.